Elevating Tampa Bay to the eBike Capital of Florida! We're more than an eBike shop; we're a movement!
We are making Tampa Bay the eBiking Heart of Florida! At Tampa Bay eBikes, we're not just selling bikes, we're selling a lifestyle! We aim to electrify your every journey, transforming local commutes into adventures, while making sustainable travel the norm! Unmatched in quality, expertise, and customer joy, we're building a state wide eBike culture, one exhilarating ride at a time
Unlock Paradise with Tampa Bay eBike Rentals! 
Unearth the thrill of the beaches and the secrets beyond! Whether you're in for a day or a lifetime of riding, we've got you covered! Cruise in luxury and redefine what adventure truly means!
Experience Indian Shores Like Never Before!
Choose your own adventure! Glide from Sand Key Park to Sunset Beach, discover the hidden gems at John's Pass, and take in the breathtaking views along the way. It's not just sightseeing; it's an epic experience!
📞 Customized Just for You! Looking for group rates, tours, or corporate packages? We've got something electrifying for everyone! Contact us now and make your ride the highlight of your Tampa Bay experience!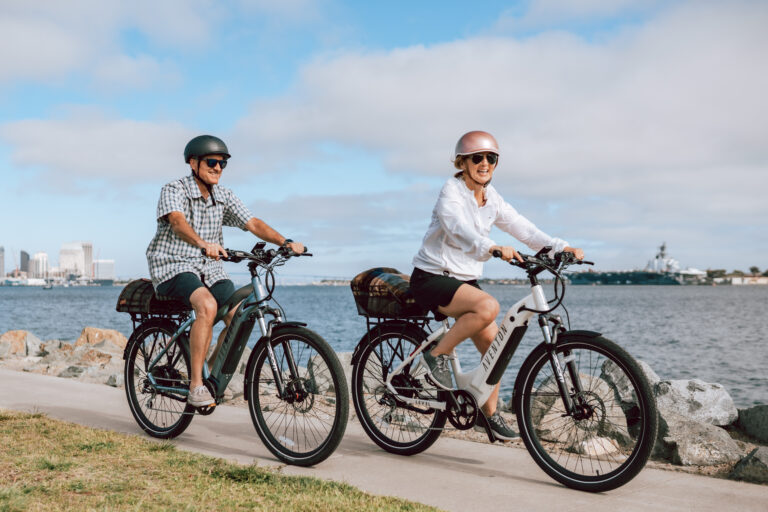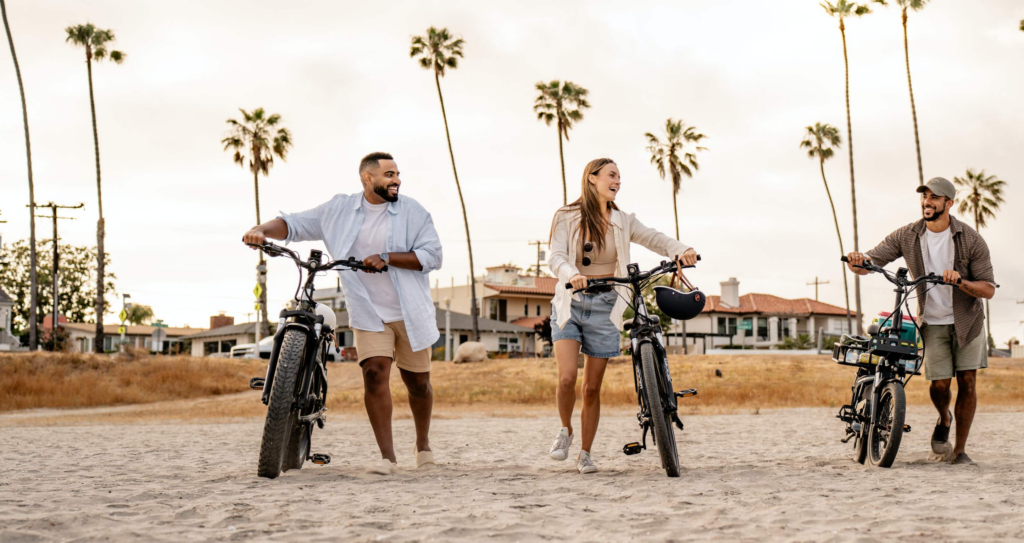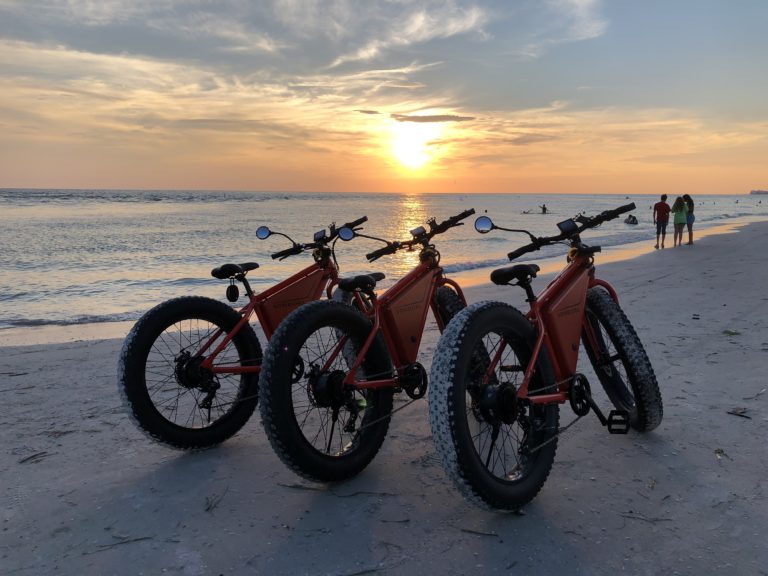 About Our Bikes
🔋 Revolutionize Your Ride with Our Premium Electric Fat Bikes! 🔋
💥 Turn Heads, Win Hearts!
Experience jaw-dropping allure with our five-inch wide, all-terrain tires. Not just stunning looks—these tires serve up unparalleled stability and comfort, making every ride a confidence booster!
🚀 Unleash Your Speed! Leave traditional beach cruisers in the dust! With throttle power propelling you up to a thrilling 20 mph, and a range of 40 – 60 miles, your adventures are limitless! Whether you're unwinding on vacation, conquering the boardwalk, or exploring our awe-inspiring coastline—you're in control!
🔥 About Electric Bikes: Your Ticket to Unstoppable Adventure! 🔥
---
What Are They?

🤔
Prepare for a biking revolution! Electric bikes are your traditional bicycles but turbocharged with an electric motor! With 5 different power levels, eBikes let you breeze through challenges, equalizing the playing field between pro riders and novices! Conquer greater distances, tackle daunting hills, and amplify your fun. As we put it at Tampa Bay eBikes—"Double the Joy, Half the Sweat!"
---
Why Ride Them?

🚴‍♂️
It's not just a bike; it's a lifestyle shift! Rediscover the unadulterated joy of cycling without the exhausting uphill battles. Our eBikes' pedal assist lets you choose your energy input, from zero effort to full throttle! Imagine your face lighting up as you effortlessly ace a 40–60 mile ride amidst Tampa Bay's breathtaking landscapes!
---
Are They for Me?

🎯
Do you dread those grueling headwinds? Haven't touched a bike in decades? Health issues or simply love having a blast? Then, my friend, eBikes are calling your name! "Don't Just Ride; Glide!"
---
🌟 Experiences Awaiting You! What Can You Do with an eBike? 🌟
Nature Trails & Parks 🌳
Ever dream of venturing deep into the wilderness without breaking a sweat? Our eBikes are your perfect companions for trail rides. Unlock nature's hidden secrets comfortably!
---
City Exploration 🏙️
Want to explore Tampa Bay's vibrant culture and landmarks? Say goodbye to parking woes and traffic! eBiking offers a sustainable and exhilarating alternative!
---
Beach Getaways 🏖️
Enjoy a hassle-free beach day! No more struggling with heavy gear; just strap it onto your eBike and glide down to the shoreline!
---
Group Excursions 👫
Team building, family reunions, or a weekend with friends, eBikes make group activities infinitely more fun and accessible!