Tampa Bay eBike rentals are the best way to experience the beaches & beyond! Whether you want to ride for the day or a lifetime, we can accommodate you. Come explore what luxury cruising is all about and let the adventures begin!
Come travel with us and embrace the beautiful scenery on Indian Shores. Choose your route spending the day sightseeing from Sand Key Park to Sunset Beach. Discover premier travel destinations like John's Pass.
Please contact us for more information on group rates, Tours, team building events and customized corporate packages.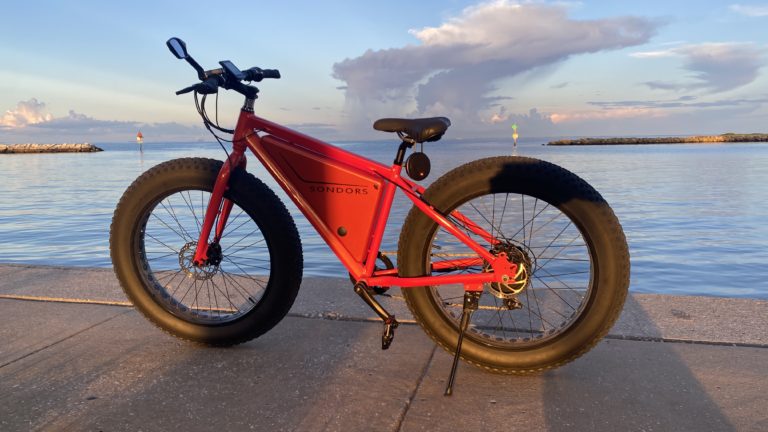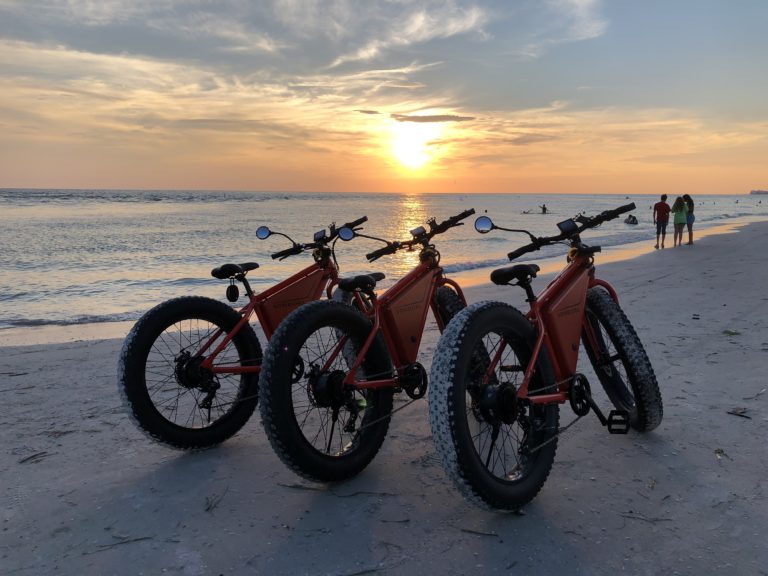 About Our Bikes
Stand out from the crowd with our Premium Electric Fat Bikes!
You will turn heads with our five-inch wide all-terrain tires. These large tires provide you with stability, comfort, and confidence.
Pass up traditional beach cruisers by using the throttle power of up to 20 mph with a range of 40 – 60 miles. Whether you're relaxing on vacation, cruising the boardwalk with friends, getting a workout or exploring our spectacular coastline, you control how fast you roll.
About Electric Bikes
What are they?
Electric bikes are bicycles with an electric motor attached to them that can be used to assist with peddling on 5 different power levels. E-Bikes allow riders to go farther faster. They level the playing field between advanced and beginner riders, add distance to any ride and make hills a breeze. As we like to say here at Tampa Bay eBikes, twice the fun for half the effort!
Why ride them?
Tampa Bay eBikes is excited to offer you the opportunity to discover the joy of biking again. No more will your climb up hill make your heart pound if you do not want it to. The pedal assist on these bikes will allow you to choose your level of effort, all the way from no assist to total assist. Feel the huge grin on your face as you easily complete a 40 – 60-mile ride up and down hills and around our beautiful area.
Are they for me?
Do you hate riding against the headwinds? Have not ridden a bike in 20 years? Slightly out of shape? Recent knee replacement or health issues? Do you just like to have fun? Sounds like e-bikes are for you! Give them a shot!