E-bike Rentals For Seminole, Florida
Tampa Bay eBike rentals located near Seminole Florida are the best way to experience everything in Tampa Bay! Explore the beautiful Seminole Florida scenery as you ride an e-bike all over town.
You can rent an e-bike for any time period you like. One hour, two hour,
three hours or a whole day. You can book a ride in advance. Tampa Bay
E-Bikes offers several different models, depending on your height and
weight. These include Sondors X, a suitable choice for taller people,
and Fold X and Smart Step. The provided variety of e-bikes guarantees a
pleasant and comfortable ride for everyone in Seminole, Florida.
Please contact us for more information on group rates, Tours, team building events and customized corporate packages. Tampa Bay E-bikes near Seminole Florida has it all!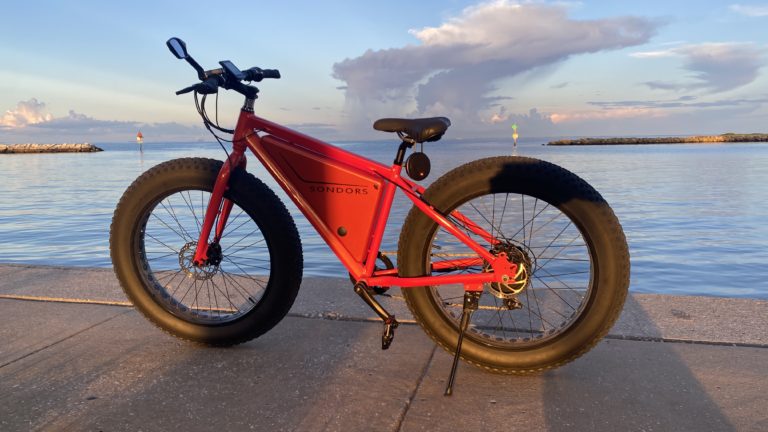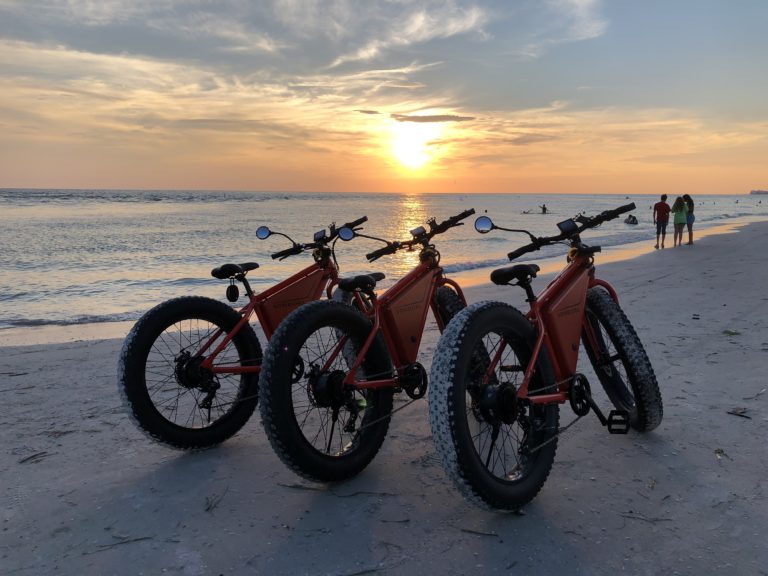 About Our eBikes Near Seminole Florida
Fly by traditional bikes with our Premium Electric Fat Tire Bikes!
You plow through any terrain with our five-inch wide all-terrain tires. These large tires provide you with stability, comfort, and confidence in riding safely along the beach or in a park.
Travel long distancing using the throttle power of up to 20 mph with a range of 40 – 60 miles, excellent battery life. Whether you're relaxing on vacation, cruising the boardwalk with friends, getting a workout or exploring our spectacular coastline, you control how fast you roll.
About Electric Bikes From Tampa Bay Ebikes Near Seminole Florida

What are they?
Electric bikes are bicycles with an electric motor attached to them that can be used to assist with peddling on 5 different power levels. E-Bikes allow riders to go farther faster. They level the playing field between advanced and beginner riders, add distance to any ride and make hills a breeze. As we like to say here at Tampa Bay eBikes, twice the fun for half the effort!
Why ride them?
Tampa Bay eBikes is excited to offer you the opportunity to discover the joy of biking again. You can drive to Indian Rocks Beach, along its more than two miles long seafront promenade, because with an ebike it's so much fun. The ebike is also a good choice if you want to take a ride to Largo, which is not too far from Seminole. It's nice to stay outdoors, feel the fresh wind blowing in your face while riding one of these nice, comfortable ebikes from Tampa Bay Ebikes.
Are they for me?
If you feel that riding a regular bike is out of your way, or you just
want a really pleasant, effortless riding experience, then you should
definitely try the Tampa Bay E-Bikes renting services. Considering its
accessibility and small cost, such a journey is well worth it.