Discover the Benefits of Electric Bikes
 Welcome to Tampa Bay eBikes! We are a leading supplier of e-bikes in the Tampa Bay area, offering a wide selection of models and styles to suit any rider. With our partner brands, we are able to provide top-of-the-line bikes, parts and accessories from leaders in the E-mobility world that share our same values of quality and innovation.
Here at Tampa Bay eBikes we strive to provide an effortless shopping experience with plenty of online resources for research and education as well as an informative staff that is always available for advice. Whether you're new to the world of e-bikes or a seasoned pro looking for the latest, Tampa Bay eBikes has what you need.
Our mission at Tampa Bay eBikes is to provide a comprehensive and supportive resource for everyone interested in exploring the wonderful world of e-bikes. We strive to educate potential customers on the range of products available and empower them with the knowledge needed to make informed decisions. Through our selection of top of the line electric bicycles, parts and accessories from industry leading brands – as well as quality customer service and engaging experiences – we make it easier for riders to find the perfect option for their needs.
Unlock an unforgettable experience with our brand partners.
Aventon – Bird – Dirwin – Himiway – Hovsco – Electric Bike Company – Sondors – V

elotric – Giant
Velotric Disover 1 $1249
Introducing the Velotric Discover 1 – your gateway to a whole new world of cycling adventures. Designed for performance and built for comfort, this eBike is perfect for both urban commutes and off-road exploration. With cutting-edge technology and top-notch components, the Velotric Discover 1 offers a smooth and responsive ride. And now, with our exclusive offer, you can own this incredible eBike starting at just $1,599 $1,249! Don't miss this opportunity to experience the future of cycling with Velotric Discover 1. Visit Tampa Bay eBikes today and take the first step towards your next adventure!
Features:
Powerful Motor: With a 48V 14.4Ah, 500W Class 2 motor and throttle assist, the Discover 1 ensures a strong and responsive ride. Glide through city streets or tackle challenging terrains with a top speed of 25 mph.

Versatile Controls: Customize your ride with 5-level pedal assist, walk mode, and USB charging. Whether you're cruising or climbing hills, you're in complete control of your journey.

Sleek Design: The frame's fully-integrated battery design not only enhances aesthetics but also improves aerodynamics and stability. Enjoy a smooth and stylish ride with the Discover 1.

Superior Braking System: The hydraulic disc brakes provide reliable and precise stopping power, giving you confidence and safety in various riding conditions.

Smooth Shifting: The Shimano 7-speed gear system ensures smooth and effortless shifting, allowing you to navigate through different terrains with ease.

Safe and Certified: Ride with peace of mind knowing that the UL 2271 Certified Battery is included, adhering to stringent safety standards.
The Velotric Discover 1 represents the fusion of innovative technology, top-notch performance, and elegant design. It's more than an eBike; it's a statement of freedom, adventure, and sustainability.
Whether you're commuting to work, exploring scenic trails, or embarking on a weekend adventure, the Discover 1 is your perfect companion. Experience the joy of electric biking with a bike that's built to thrill.
Order your Velotric Discover 1 today and redefine your cycling experience. Embrace the future of biking; embrace the Discover 1.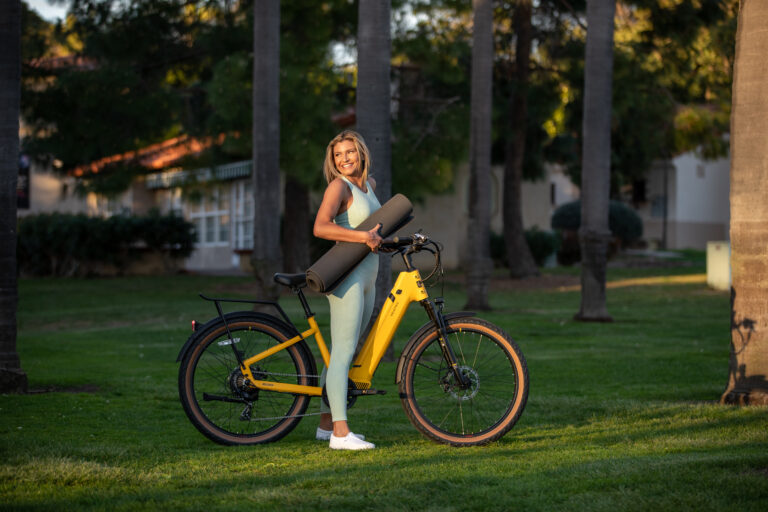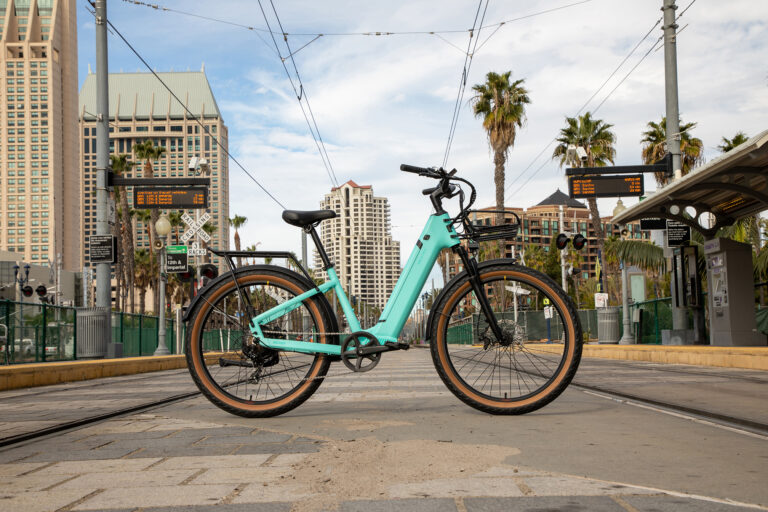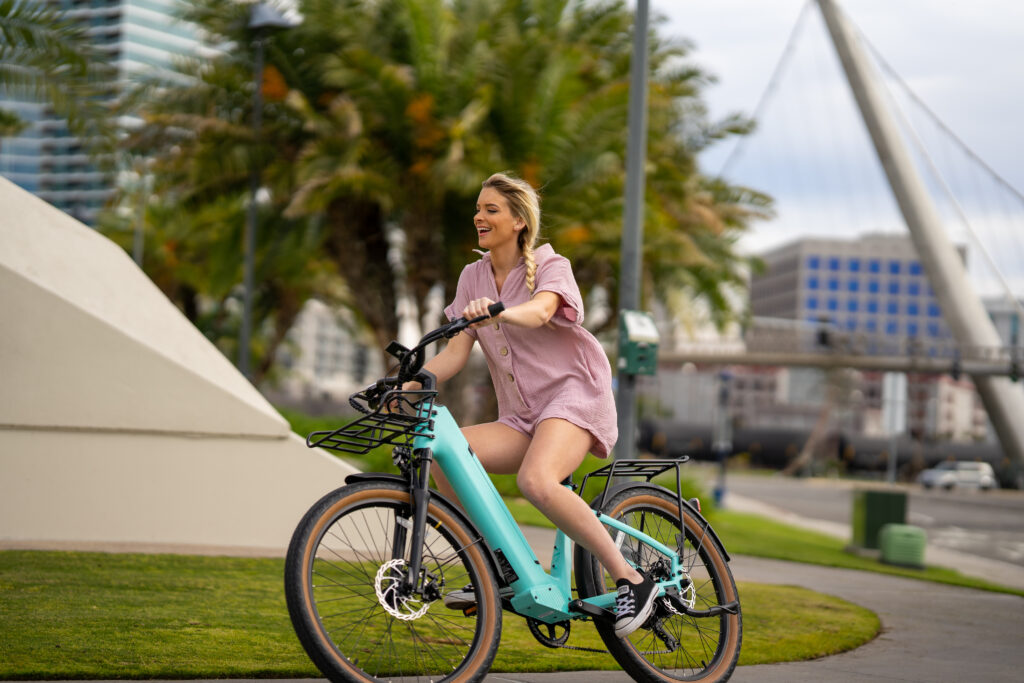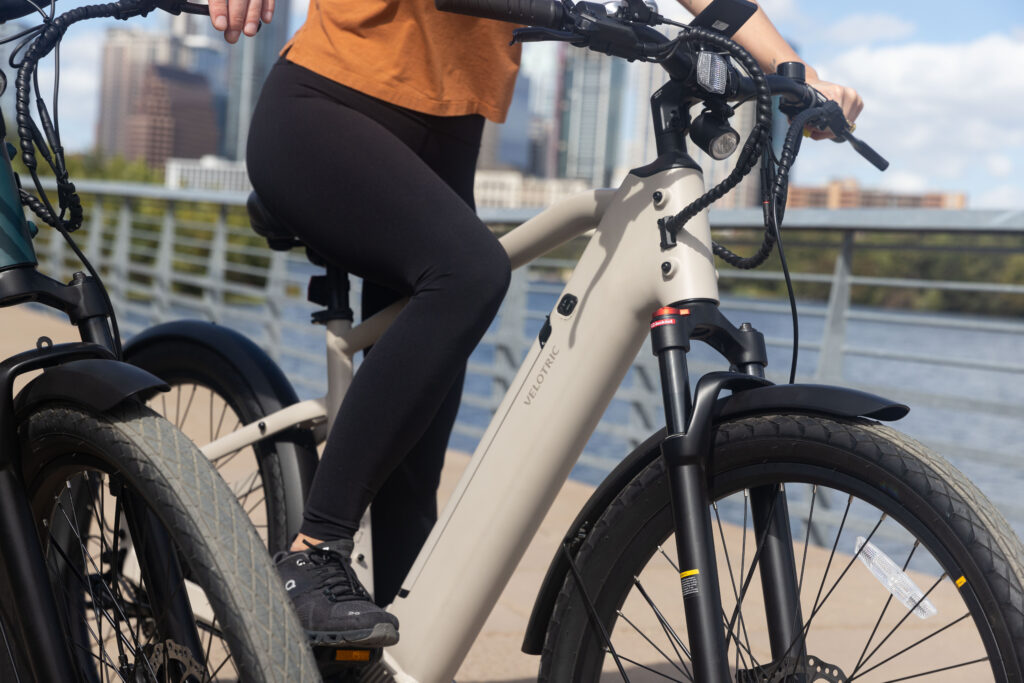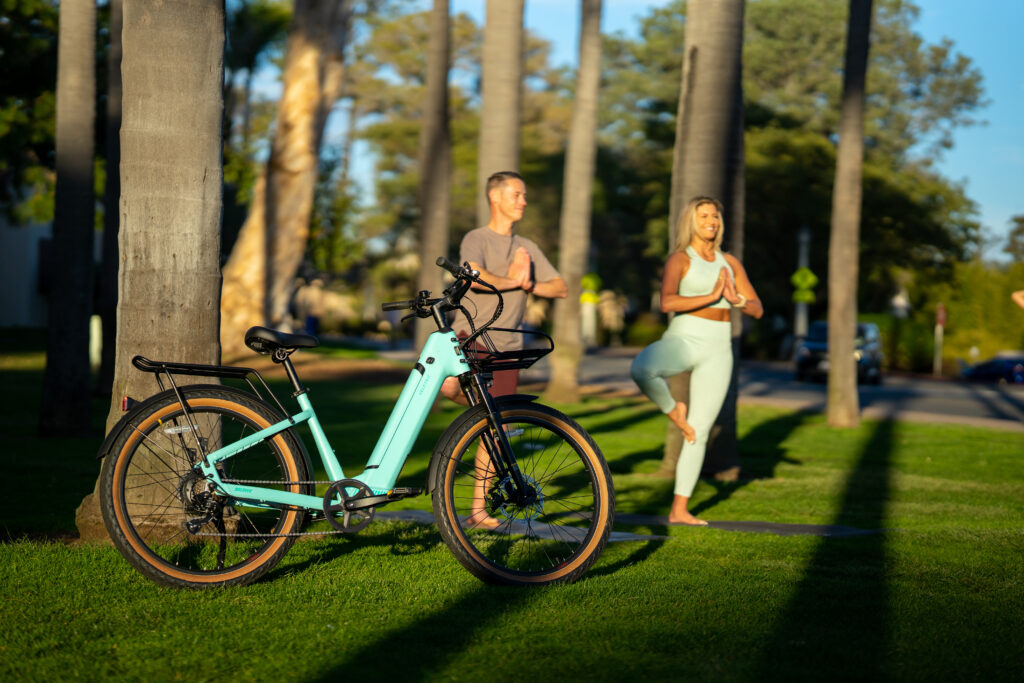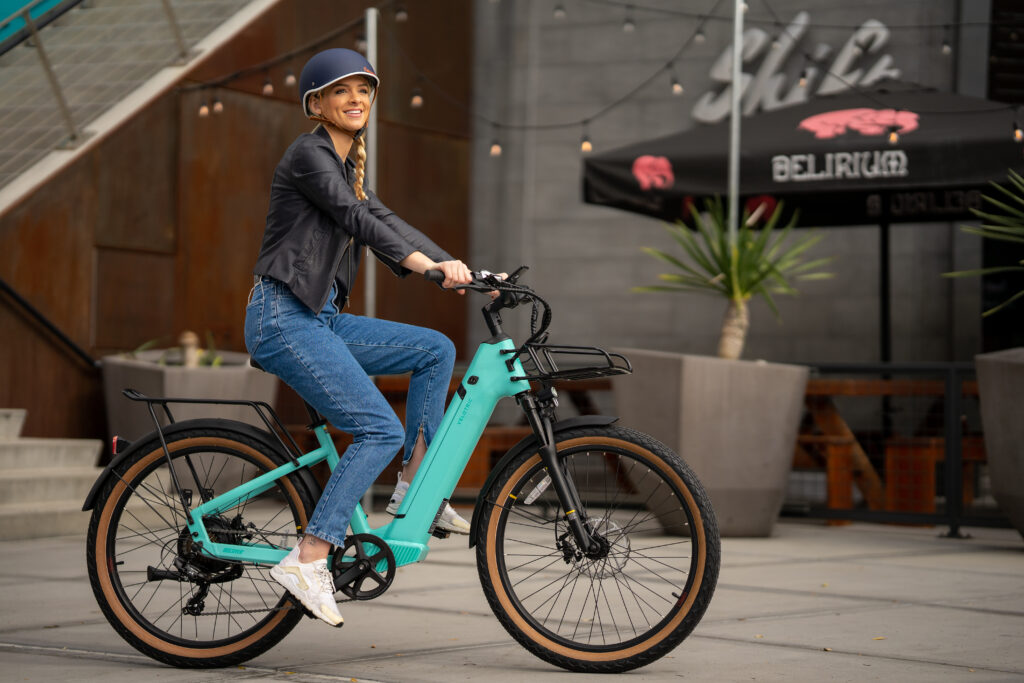 Aventon Level.2  $1699
Introducing the Aventon Level.2, a cutting-edge eBike that embodies the future of urban commuting and leisure riding. Designed with performance, comfort, and innovation in mind, the Level.2 offers an unparalleled biking experience that adapts to your unique riding style.
Features:
Powerful Performance: Equipped with a robust 48V 14Ah, 500W Class 2 motor with throttle assist, the Aventon Level.2 delivers exhilarating acceleration and a top speed of 28 mph. It's time to conquer roads like never before.

Intelligent Control: With 5-level pedal assist, walk mode, and convenient USB charging, the Level.2 offers a tailored riding experience that fits your needs, whether it's cruising through city streets or taking on challenging trails.

Sleek Integration: The fully-integrated battery design not only enhances the aesthetics but also offers improved balance and weight distribution. It's a harmonious blend of form and function.

Advanced Braking System: The hydraulic disc brakes provide impeccable stopping power and control, allowing for smooth and safe riding in any weather or terrain.

Effortless Shifting: Experience seamless transitions with the Shimano 8-speed gear system. Whether you're ascending steep hills or gliding on flat roads, shifting is smooth and intuitive.

Torque Sensor Technology: The advanced torque sensor delivers precise power adjustments in real-time, ensuring optimal efficiency and a natural riding feel. It's like having a bike that understands you.

Quality Assurance: Built with high-quality components and rigorous attention to detail, the Aventon Level.2 promises a reliable and enjoyable riding experience that stands the test of time.
The Aventon Level.2 is more than just transportation; it's an extension of your lifestyle. With its powerful features and sophisticated design, it's an eBike that resonates with those who demand the best in technology, performance, and aesthetics.
Whether you're a daily commuter or an adventurous explorer, the Level.2 is ready to take you where you want to go, with style and efficiency. Embrace the future of biking with the Aventon Level.2 and ride with pride, passion, and unparalleled performance.
Order your Aventon Level.2 today and elevate your cycling experience to a whole new level.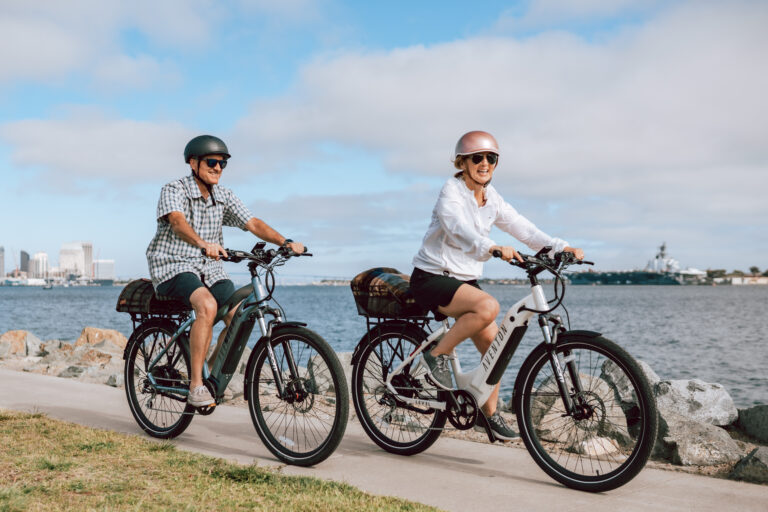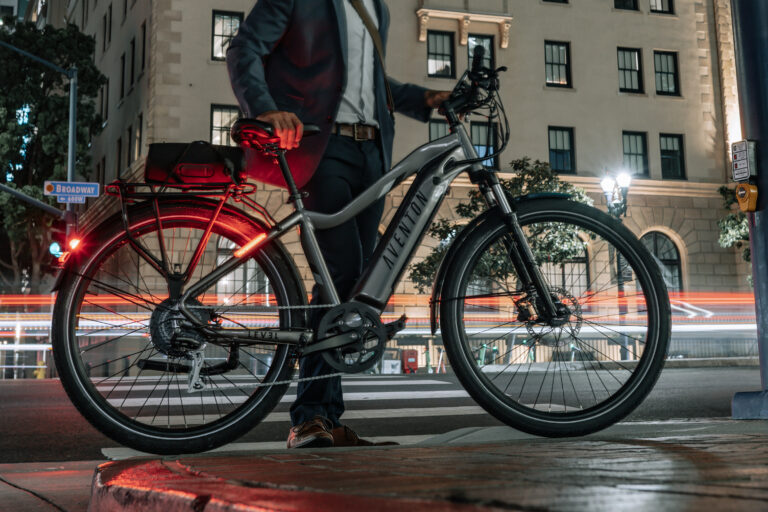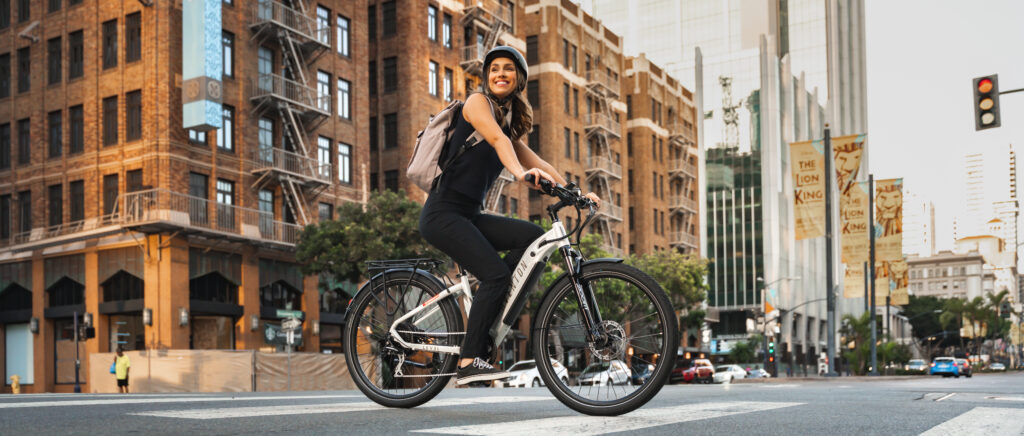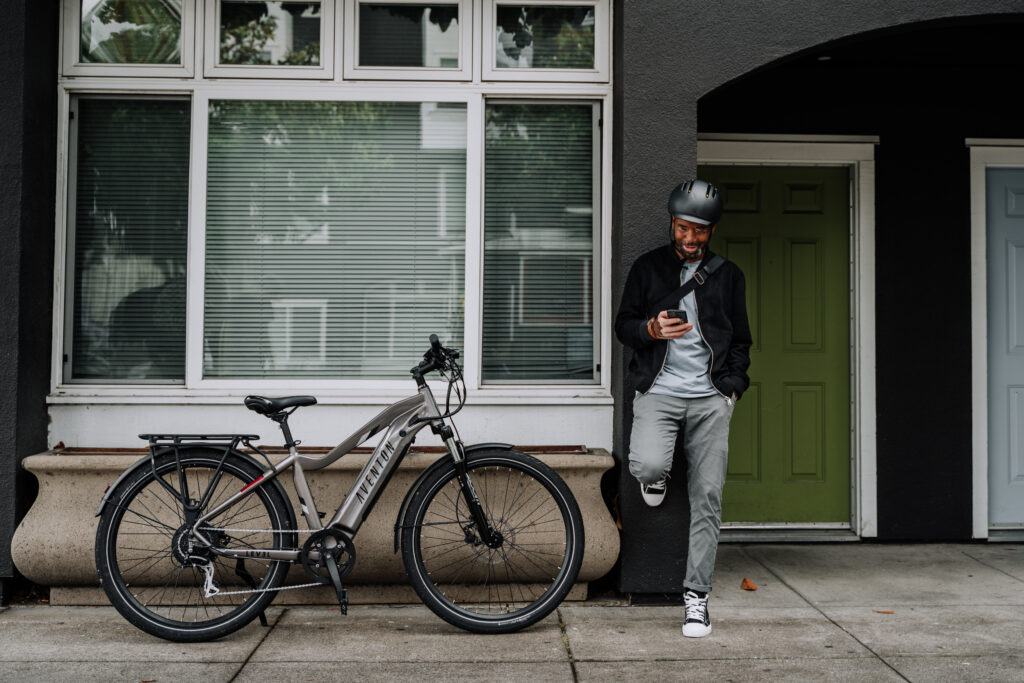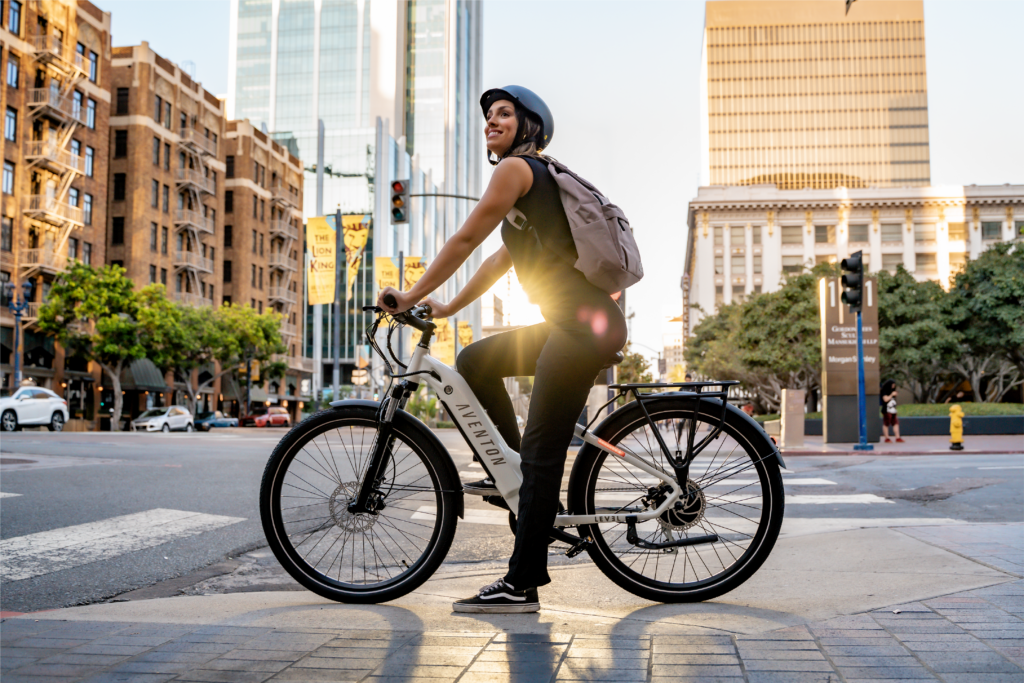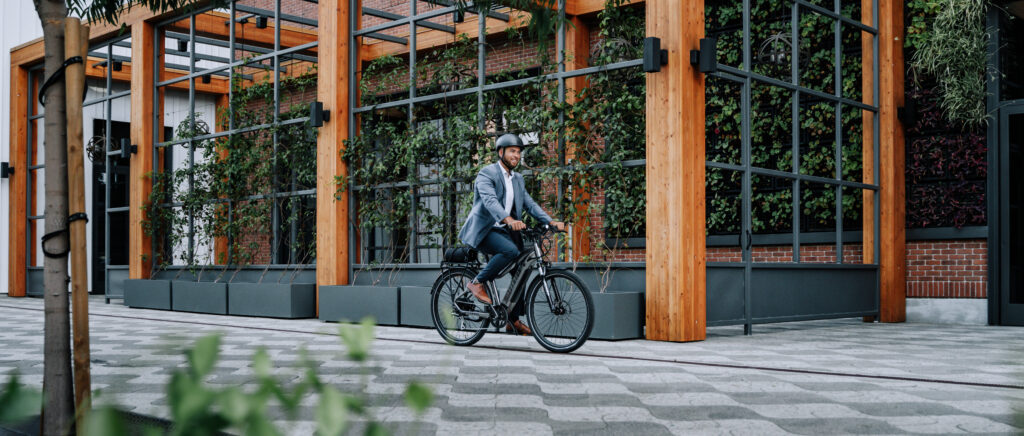 HImiway Cobra $2399
Meet the Himiway Cobra, a powerhouse of an eBike designed for the adventurous at heart. Engineered for performance, comfort, and durability, the Cobra is a game-changer in the world of electric biking. Here's what sets it apart:
1. Payload Capacity: With an impressive payload capacity of 330 lbs, the Himiway Cobra can effortlessly carry you and your gear, no matter where the trail takes you.
2. Super Fat Tires: The 26*4.8 Super Fat Tires provide exceptional stability and grip on all terrains. Whether it's mud, sand, or rocky trails, the Cobra tackles it with ease.
3. Powerful Motor: Equipped with a 750W geared hub motor, the Himiway Cobra offers a dynamic riding experience. Climb steep hills or cruise on flat roads with power and confidence.
4. High-Quality Battery: The latest Samsung/LG 48V 20Ah Qauternary Battery ensures long-lasting rides with a maximum range of 80 miles with pedal assist, or 60 miles on pure charge. Your adventure doesn't have to end so soon.
5. Speed and Control: With Shimano's 7-speed gear shift system and a top speed of 25 MPH, you can ride at your own pace and easily adapt to changing terrains.
6. True 4-bar Linkage: This unique design offers improved suspension, delivering a smooth and comfortable ride even on the roughest paths.
7. Torque Sensor: The advanced torque sensor allows for more precise control and an authentic biking experience, responding to your pedaling force in real time.
8. Safety Assurance: The Himiway Cobra is UL Certified, reflecting its adherence to high safety and quality standards.
The Himiway Cobra is more than just an eBike; it's a symbol of freedom, adventure, and exploration. Designed for those who dare to venture off the beaten path, the Cobra promises a thrilling and unforgettable riding experience.
Discover the wild, explore the unknown, and conquer the uncharted with the Himiway Cobra. It's time to unleash the adventurer in you.
Order your Himiway Cobra today and take the first step towards a journey filled with excitement, challenges, and triumphs.