Gulf Port Florida Electronic Bike Rentals
The city of Gulfport in Pinellas county, Florida is famous for its parks, museums, beach and other tourist attractions. Visitors to Gulfport who would like to explore the city on their bike, often find it inconvenient to pack their own bike in the luggage. Hence they are interested in finding Gulf Port Florida Bike Rentals, so that they can rent the electric bike they require. Tampa Bay Ebike rentals is one of the most reputed ebike rental company in Gulfport and Tampa- Clearwater area, offering a wide range of ebikes on rent for individuals as well as groups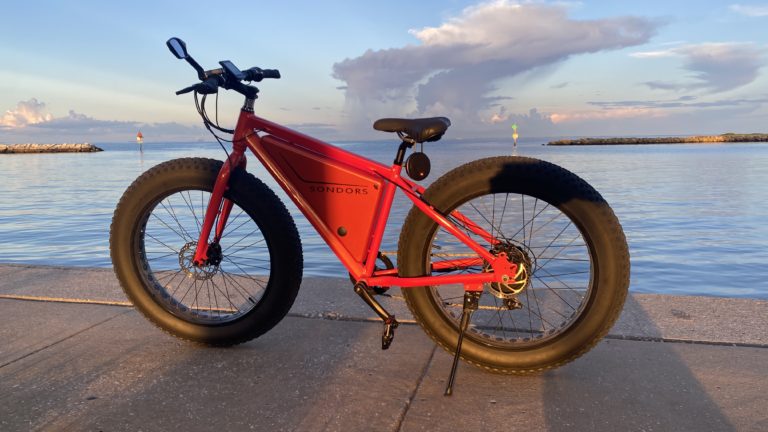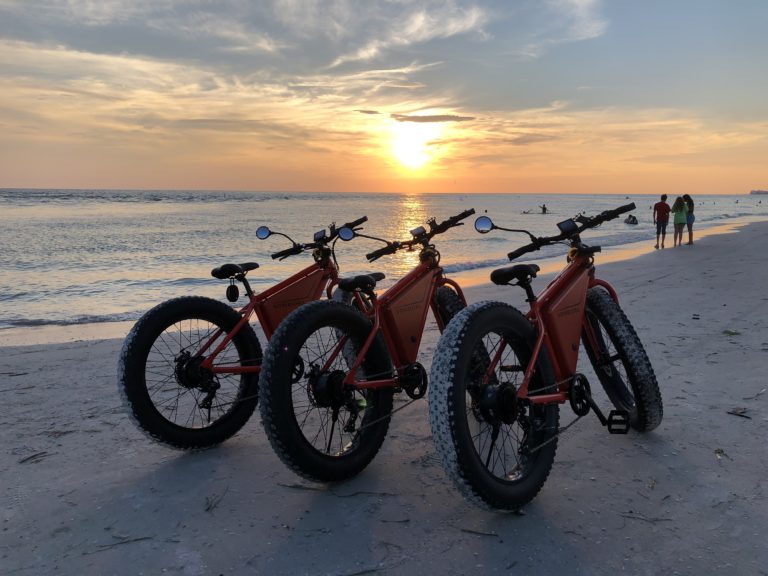 About Our Gulf Port Florida Electronic Bikes For Rent
Ebikes or electric bikes are becoming increasingly popular because they can be used on a wide variety of terrains like beaches, parks, nature reserves as well as bike lanes and cities. To ensure that our customers can comfortably ride over all terrains, we are having bikes with fat tires four or five inches wide on rent. If the bike user is feeling tired, he can switch the bike to the fully electric mode. Alternately if he wishes to exercise, he can opt for the pedal mode, which does not use the battery power, and the battery will last longer. Depending on how the bike is used, weight of the user, the bike can have a range between forty to sixty miles
Electronic Bike Rides, Gulf Port Florida
Each battery has a display which shows the level of the ebike battery, so that the user can choose the power boost level accordingly. If the battery is low, the user should switch to the manual pedal mode. We have different models of ebikes available for booking, so that the user can choose the right bike depending on his height and riding style. Taller users should book the Sondors XS since it is more suitable for them and has a powerful motor of rating 750 watts. The other ebikes models available are Sondors X, Sondors Fold X and Sondors Smart step which have less powerful 500 & 350 watts motors.
We have upgraded our website, so that customers can now conveniently book the electric bike which they require. The customers have to choose the bike model and number of bikes which they require. The minimum time period for booking a bike is one hour, and the hourly rates are lower for booking the ebike for longer duration like four hours. We also accepting ebike bookings for one week or more, from visitors who will be staying in Gulfport for a longer time . Many people are visiting Gulfport with their families and friends so we also offer discounts for larger groups of people.
Customer safety is our priority so we ensure that all the ebikes are well maintained and are inspected before a customers uses them. We also provide a helmet at no additional cost. The batteries of the ebike are fully charged. We will check if the customer has the skills to ride a bike before giving him the bike. The customer also has to watch a safety video, and is expected to follow traffic rules. Customers may be charged for damage to the bike.