Electric Bike Rentals in Tampa Bay
Experience Tampa Bay like never before with our premium electric bike rentals.
A perfect blend of fitness, fun, and convenience, our eBikes let you explore the beautiful Tampa Bay area in a unique way.
Start your electric adventure today!
eBike Rental Plans in Tampa Bay
The Lightning Loop – 2 Hour Rental: Kickstart your Tampa Bay adventure with our 2-hour Lightning Loop. Just $50 gets you a taste of eBiking excitement. Perfect for a quick sightseeing tour!
The Turbo Tour – 4 Hour Rental: Our 4-hour Turbo Tour, priced at $75, gives you ample time to explore the sights and sounds of Tampa Bay. An ideal choice for a morning or afternoon excursion.
The Power Pedal Adventure – 6 Hour Rental: Go the distance with our Power Pedal Adventure rental. For $95, enjoy a thrilling 6-hour eBike journey. Explore Tampa Bay's beautiful landscapes at your own pace.
Overnight Explorer – 24 Hour Rental: Embark on a full day's adventure with our Overnight Explorer package. For $150, rent an eBike for 24 hours and enjoy the freedom to roam. The city is yours to explore!
Extended Adventure – Additional Day Rental: Can't get enough of Tampa Bay? Extend your adventure with additional day rentals for only $50 per day. More time means more to explore!
Week Adventurer – 5 Day Special: Dive deep into your Tampa Bay adventure with our Week Adventurer special. Enjoy a 5-day eBike rental for only $299. Experience the true eBiking lifestyle!
Discover the perfect starting point for your eBike journey at any of our 3 great locations.
2 Hour Rental: $50
4 Hour Rental: $75 
6 Hour Rental: $95
24hr Explorer – 24 Hour Rental: $150 – Includes Charger
Extended A Day – ONLY $50 per additional day
Full Charge Voyage – 5 Day Special: $350
*Delivery available for All Day, Overnight, and Weekly rentals ONLY. Delivery rate is $25 per bike with a $95 minimum
.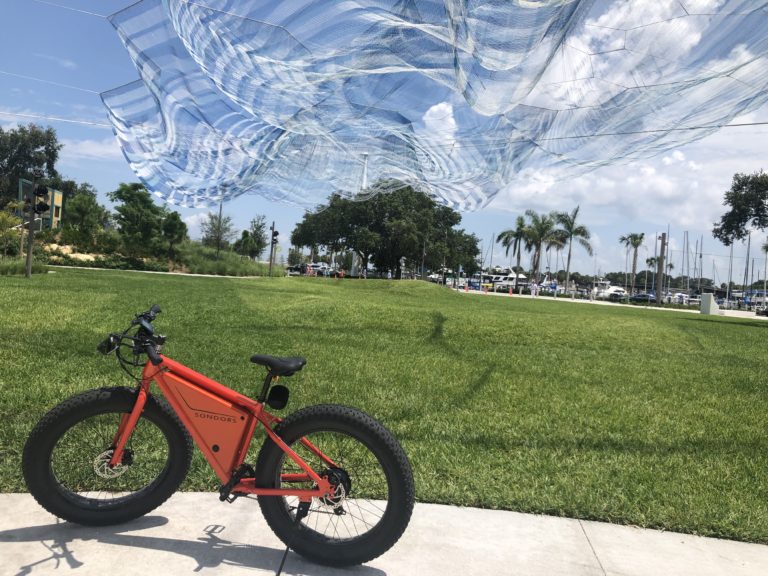 Planning Your eBike Adventure
Reserve Early, Ride Smooth: Tampa Bay's charm draws many, especially over weekends. Secure your preferred eBike by making a reservation ahead of time.

What's Included: Every eBike rental from our shop comes equipped with:

A high-performance, comfortable eBike with Cloud 9 Seats!
A safety helmet and a secure bike lock.
Access to our self-guided tour app for a curated journey.

Safety First:

All our eBikes can comfortably accommodate up to 300 lbs.
Always ride within designated bike lanes, trails, and beaches for a safe journey.
In the event of a flat tire, you might be charged for the repair.
Adherence to traffic laws and regulations is paramount. Your safety is our top priority!

Choosing Your Ride:

For those 5'5″ and above, the Sondors X, XS & MSX eBike are a perfect fit.
If you're 5'4″ or under, the Fold X or Smart Step will provide a comfy ride.
Gear up for an electrifying Tampa Bay experience!
Safety First at Tampa Bay eBikes!
Before you embark on your eBike journey, we prioritize your safety:
Safety Briefing: Watch our essential eBike safety video.
Paperwork: Review anda sign our liability waiver.
Local Know-How: We'll walk you through local traffic laws and best eBiking routes.
Gear Up: Get fitted with a snug and safe helmet.
Test Ride: Show us your eBike skills! A quick test ensures you can ride confidently. Our instructors will watch as you maneuver the eBike for a brief moment.
Remember, if we believe you might not safely operate the eBike, we reserve the right to cancel the rental and provide a full refund. At Tampa Bay eBikes, your safety is paramount.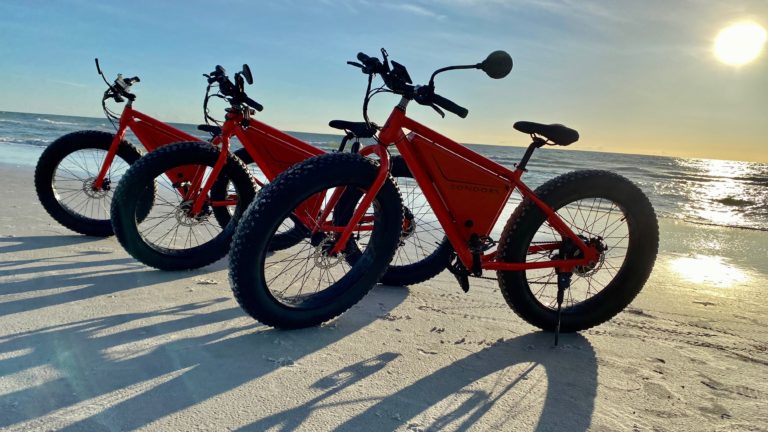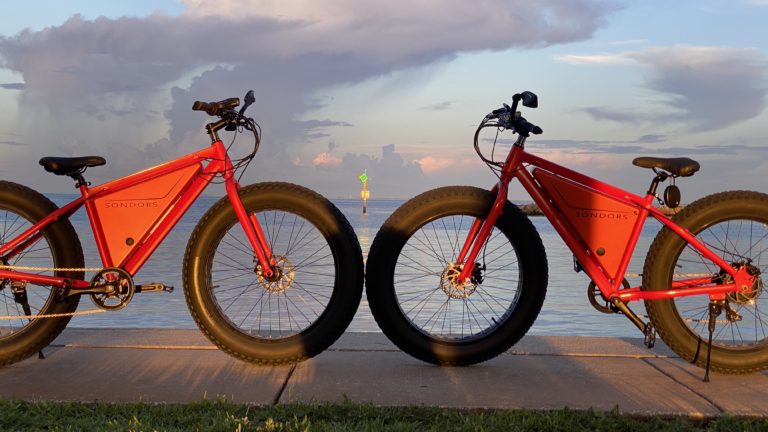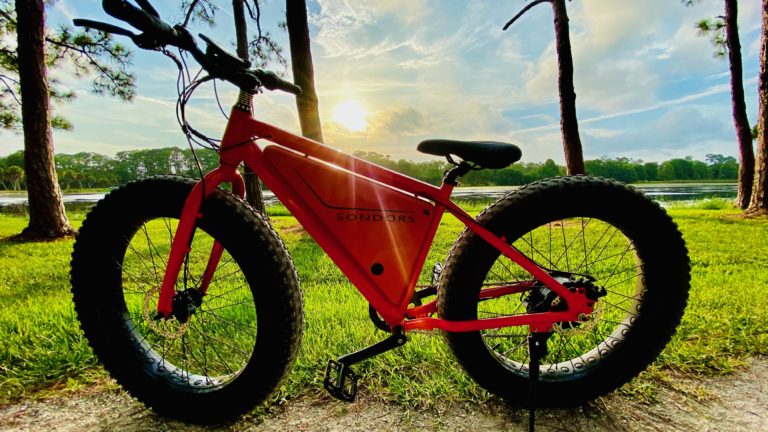 To embark on your eBike adventure, ensure you have the following:
Valid ID: A government-issued ID for verification purposes.
Contact Details: Provide your cell phone number, current address, and email address.
Credit Card: A major credit card is required for a $250 damage authorization hold. Don't worry; this hold is released upon returning the eBike undamaged.
Age Requirement: You must be at least 16 years old to rent our eBikes. For riders aged 16 to 17, parental accompaniment is necessary.
Suit Up for Safety:
Proper foot attire is essential for your safety! Wear flat-soled, closed-toe shoes. Please refrain from flip flops due to insurance requirements.
Refunds and Cancellations:
We reserve the right to cancel your rental and provide a refund if the renter or weather conditions are unsuitable for the experience.
For a full refund, kindly cancel your reservation at least 24 hours in advance. Please review our full Terms and Conditions, outlining your responsibilities for loss and damage to the eBike.
Explore Tampa Bay with Our Premium Electric Bikes!
Unleash the adventure with our state-of-the-art Premium Electric Fat Bikes! These bikes feature distinctive five-inch wide all-terrain tires, providing unparalleled stability, comfort, and confidence on any terrain.
Your Customized Ride:
At Tampa Bay eBikes, we offer a range of multi-bike options to fit your unique preferences and group size. Choose from our versatile fleet, perfect for leisurely vacations, boardwalk cruises with friends, invigorating workouts, or exploring the stunning Tampa Bay coastline.
Unmatched Performance:
Experience the freedom to explore at your pace with our eBikes' impressive range of 40 – 60 miles. Cruise through Tampa Bay's scenic routes and discover hidden gems, all with ease and convenience.
Gear up for an electrifying adventure with our Premium Electric Bikes!